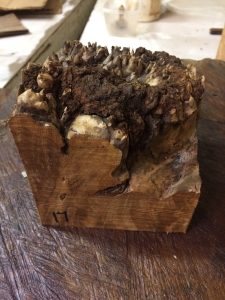 Are you a woodworker who is just getting started on the plans of a project and looking for the best price on hardwood?
Do not wait any longer! Get your free, personalized Marwood quote today and enjoy competitive rates and outstanding customer support with our family owned business. Here at Marwood we take pride in providing quality products at a price that is right for you.
Use our convenient Get a Quote form and let us know the details of the live edge hardwood slabs, wood turning chunks, or hardwood cookies that you are looking for. If we've got it in our warehouse, then we'll let you know when you can come pick it up!
If we don't currently have the specific species that you are looking for, we can get it for you! We'll give you a call to get more details and let you know the time frame of when you can pick up your slabs. Be sure to check out what is coming out of our kiln and when it will be available here.